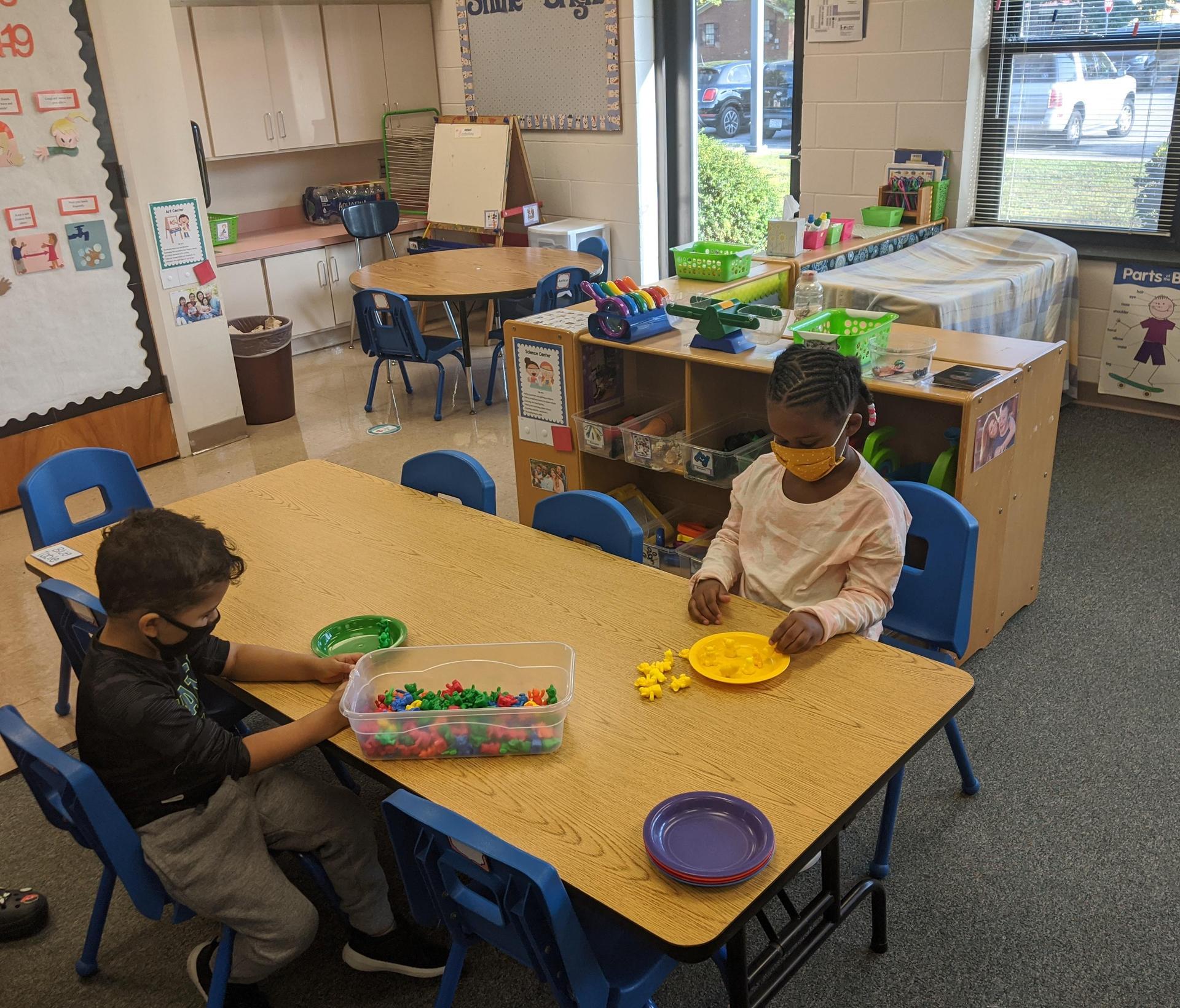 Pre-K is a place that turns ordinary experiences into extraordinary moments of learning! For many children, Pre-K is their first introduction to school. Pre-K is a great environment that lays the foundation for positive attitudes toward school and encourages developmentally appropriate practices. Play is very important in establishing a learning environment for young children. Pre-K provides an environment that promotes growth in all developmental domains including language, literacy, math, physical, emotional and social development. The Pre-K curriculum and activities promote readiness skills that help prepare the students for Kindergarten. We pledge to work hand in hand with your family to form a strong, supportive partnership for learning. We know that you and your child will discover that Nash County Public Schools Pre-K Program is truly something to smile about!
Preschool applications are continuously being accepted. Children must be four years old on or before August 31st of the current school year. All applications received will be processed and considered for eligibility and placement.
Preschool slots are limited. Slots are filled based on eligibility determination and availability of slots.

Preschool is a district program. Classes are assigned to schools based on the needs of the district.

Transportation is not provided by Nash County Public Schools. If your child is determined to be eligible for preschool placement, parents must arrange for their child to be transported to and from school.
The Nash County Public School system does not discriminate against any person on the basis of race, sex, color, religion, natural origin, citizenship status, age, or handicap in any of its educational or employment programs or activities.
Preschool Department (Teacher Resource Center)
800 N. Fairview Rd.
Rocky Mount, NC 27801
252-462-2527
Bailey Elementary School
6288 Pine Street
Bailey, NC
Phone: 252-235-5205

Williford Elementary School
801 Williford Street
Rocky Mount, NC
Phone: 252-937-9030

Coopers Elementary School
6833 South NC 58
Elm City, NC
Phone: 252-937-5612

Middlesex Elementary School
13081 West Hanes Road
Middlesex, NC
Phone: 252-462-2815

Red Oak Elementary School
5603 Red Oak Road
Red Oak, NC
Phone: 252-462-2496

Spring Hope Elementary School
401 McLean Street
Spring Hope, NC
Phone: 252-451-8530