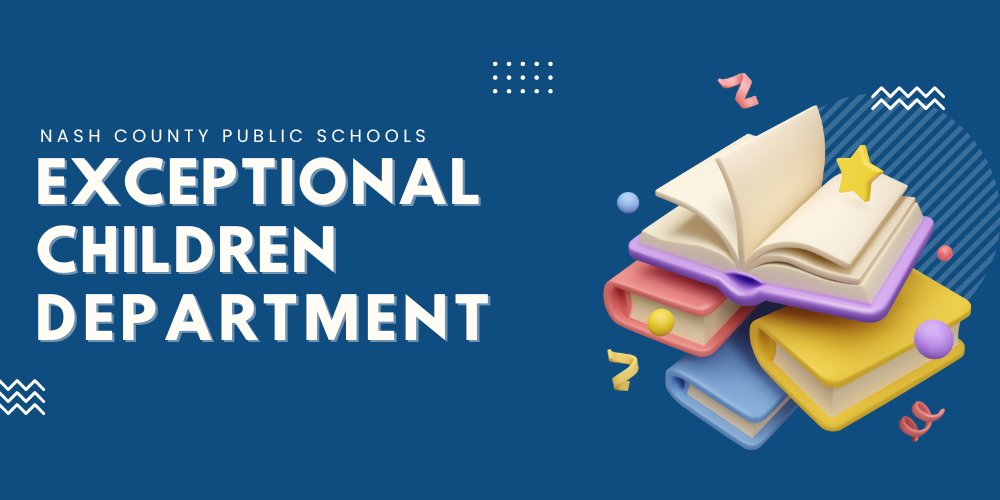 The mission of the Exceptional Children's Program is to assure that students with disabilities develop mentally, physically, socially, emotionally, and vocationally through the provision of an appropriate individualized education in the least restrictive environment being provided appropriate services by capable, qualified faculty and staff.
If you have any questions or need addition information, please call 252-462-2527 and select option 3.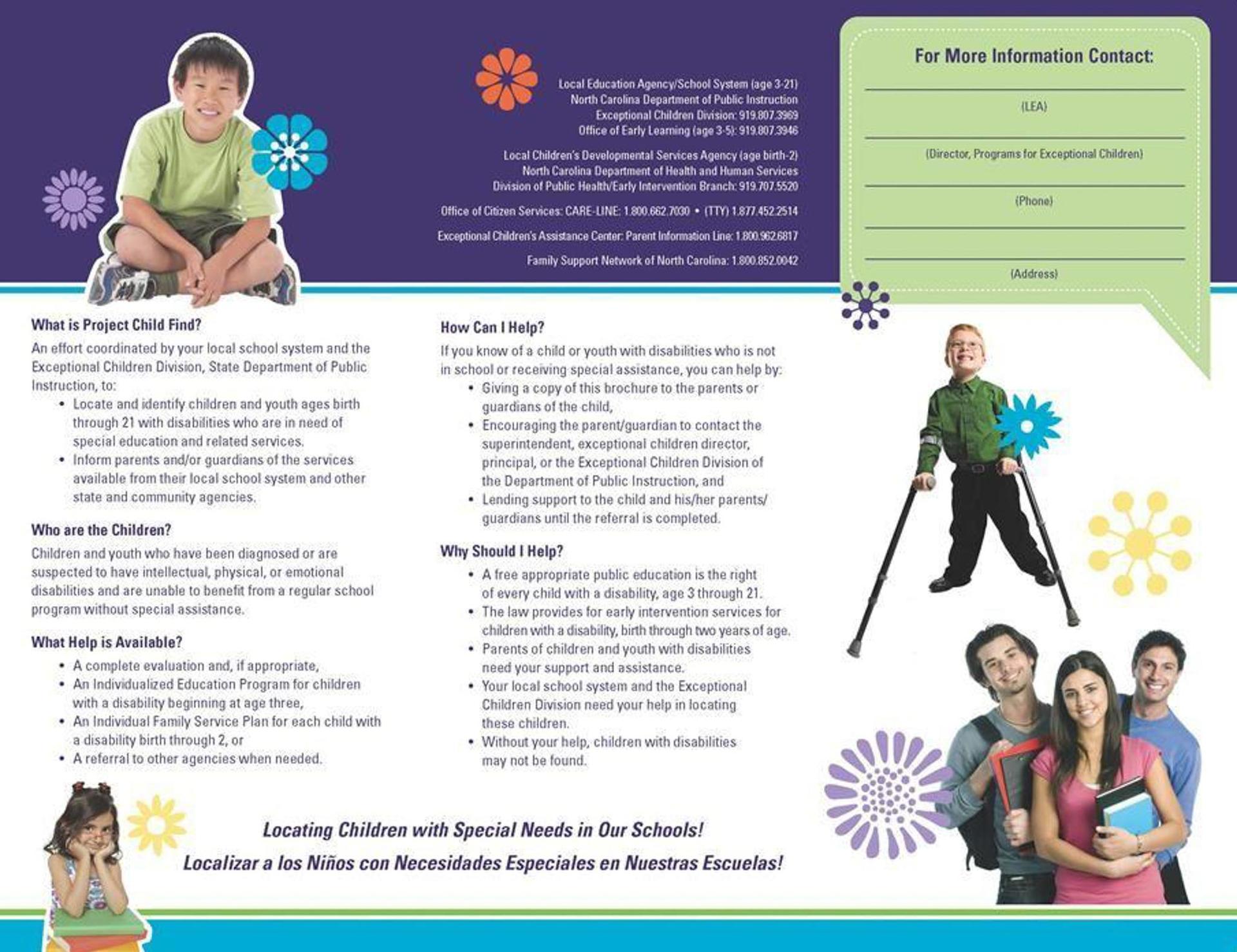 Parent's Rights Handbook (Spanish)
The National Center for Learning Disabilities
(NCLD) has created this Parent Guide to the Individuals with Disabilities Education Act (IDEA) so parents can become informed and effective partners with school personnel in supporting their child's special learning and behavioral needs. Use this IDEA Parent Guide to understand:
How the federal law generally works in most states

What the law requires to determine whether your child has a learning disability

What is new to IDEA since Congress last updated the law in 2004

What questions you should ask and what information you should prepare in order to be a full and active advocate for your child

What resources are available to you.
Exceptional Children's Assistance Center (ECAC)
Since 1980, The Exceptional Children's Assistance Center (ECAC) has grown from an all volunteer parent organization to a full service Parent Training & Information Center serving families in North Carolina with more than 25 full and part-time staff and offices throughout NC. All services are provided at no charge to parents and families.