CTE works to:
Prepare students for further career-technical education.

Prepare students for initial employment.

Assist in making educational and occupational decisions.

Apply and reinforce related learning from other disciplines.

Prepare students to make informed consumer decisions and apply practical life skills.

Assist persons who have academic, socioeconomic, and/or other disadvantages or handicaps that prevent them from succeeding in career-technical education.

Provide career guidance to assist students in making informed career decisions.

Work with and operate effectively within social organizations and technological systems.

Work with a variety of technologies.

Contribute to the development of reading, writing, listening, speaking, and mathematical systems.

Contribute to the development of thinking creatively, making decisions, solving problems, and reasoning.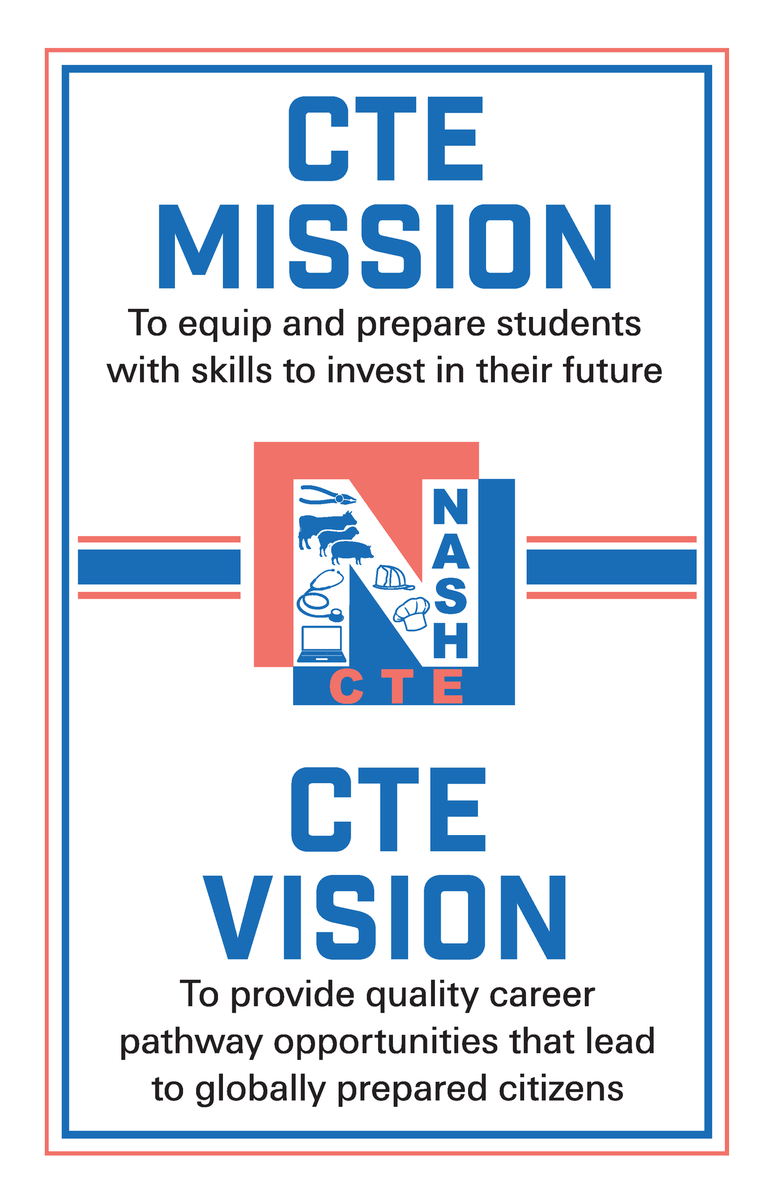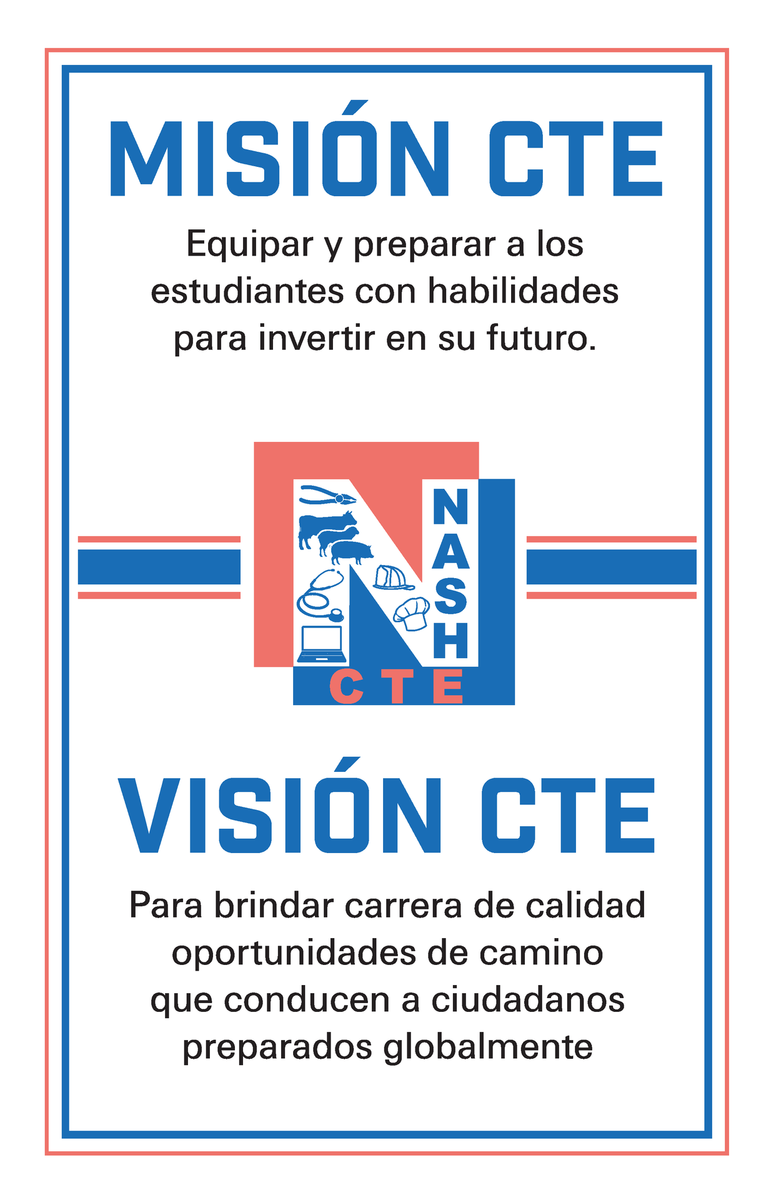 Nash County Public Schools' qualified high students have the opportunity to begin their college education, tuition-free, by enrolling in Career & College Promise (CCP) courses and earning college transferable credits.
Admissions Requirements for CTE Pathways:
Be a high school junior or senior

Have a weighted GPA of 3.0 or higher (or recommendation from principal/designee)

Official High School Transcript
Enrollment Process
Interested students should meet with their high school's CTE Career Development Coordinator. The application packet should include a completed application, an official transcript showing status as a junior or senior, qualifying test scores.
The 22 CCP CTE Pathways are available for enrollment at Nash Community. Students may choose one or two CTE pathways.